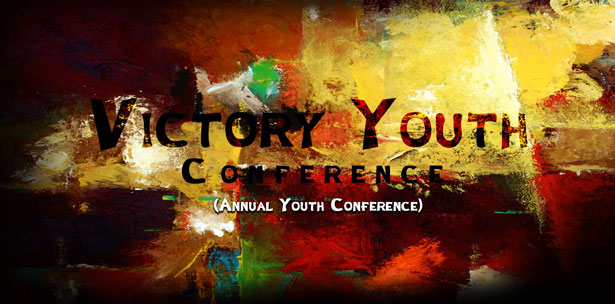 A yearly youth conference will empower Christian youth who live in a world that's full of temptation. Dynamic preaching and teaching that's relevant to today's young people will help them obtain God's promises and realize that God calls the young to serve Him. Youth will be ministered to concerning issues they face in school, at home, and in the larger society on how to build a relationship with God that will sustain them throughout their lives.
Thirteen to 17-year-olds will be ministered to on how to develop a relationship with God, and through this relationship, to call on God for every one of their needs. If they don't have a biblical foundation, they will come from the conference with the understanding that the foundation that must be laid in their life is Jesus Christ. Youth will be given the opportunity to accept the Lord Jesus Christ and commit their ways and their lives to him, realizing that being born to saved parents does not automatically save them.
Church leaders will pray for and anoint all those in attendance, but teens will also pray for themselves, pray for others, and come to understand that their prayers are effective. They will also learn that the prayers that their parents pray for them are needed, but they, as disciples of Christ, must become prayer warriors themselves.
Young people who have been raised in the church, as well as those who haven't been, will be taught how to live as a Christian in a world that is opposed to God. They will also be learn how to live righteously, keep themselves pure, and to allow God to cleanse their lives, in areas where they struggle.
Prayer requests will be taken from young people regarding their concerns about school, home life, neighborhood challenges and whatever else may be on their hearts. Opportunities for mentorship with men and women of God in the church will also be available for them via established families informally adopting a youth who needs guidance.
Ministers and teachers will instruct young people about youth in the Bible who were called to do great works for God, including David, Jonathan, Samuel, Sampson, and Mary, the mother of Jesus Christ.
Character analyses on each of these youth will be expounded upon, inclusive of the mission God called them to and how they executed those missions, the results, and the missions' impact not only on their generation, but also on those far beyond. Spiritual analogies concerning the youth in the Bible and today's youth will be made.
Through dynamic teaching, youth will acquire a clear vision of what God would have them do, wherever they may be, i.e., middle school, high school, home school, or college that will impact the world for Christ, beginning with witnessing to other young people in their circle of influence.
Youth will receive handouts with scriptures and study guides for further reference. Diligence in memorizing, studying, and applying God's Word will help them in their endeavors to live for God, long after the conference has ended.
Following are scriptures that pertain to youth:
1 Corinthians 10:13 (KJV)
13 There hath no temptation taken you but such as is common to man: but God is faithful, who will not suffer you to be tempted above that ye are able; but will with the temptation also make a way to escape, that ye may be able to bear it.
1 Timothy 4:12 (KJV)
12 Let no man despise thy youth; but be thou an example of the believers, in word, in conversation, in charity, in spirit, in faith, in purity. 
2 Timothy 2:22 (KJV)
22 Flee also youthful lusts: but follow righteousness, faith, charity, peace, with them that call on the Lord out of a pure heart.