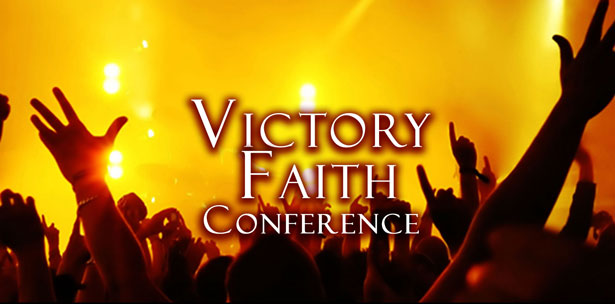 The ministry will have a two-day annual conference. The purpose is teaching Christians to live victorious lives which prepare them to fulfill the purpose and plan of God. Believers will have access to the keys of the kingdom through the anointed preaching and teaching of God's Word.
Guest ministers will bring the congregation a Word from the Lord, and FVMI's pastor will also bring forth the Word. Every form of captivity will be broken by unveiling biblical truth. The Word will be preached with power, spirits will be revived, and lives will be changed.
During Faith Victory's annual conference, believers will gain a biblical understanding of what it means to have faith, not in themselves or what they can do, but faith in almighty God, the Creator of the universe.
Attendees will gain a greater understanding of what it means to have faith in God and trust that God loves them ultimately, and therefore, will always do what is best for them in any and every situation.
By learning to trust Jesus Christ, the incarnate Word of God, believers will live a life of faith in the One who works out all things for their good and His glory.
Discipleship and what it means to be a follower of Jesus Christ will also be clarified. What hinders some believers from living a victorious life is erroneous teaching that is not in line with the Bible. There are those who attend church religiously but have not accepted the Spirit of the Lord Jesus Christ into their hearts. Therefore, a relationship with God is lacking.
Soul searching will also be a part of the conference. Each believer will examine him or herself to determine if a relationship with God is present in their lives. The importance of prayer in maintaining a relationship with God will also be addressed. Only then will they have answers to the problems and issues that each human being encounters while living in the world.
The annual FVMI conference will be a power-packed, Spirit-filled, life-changing event.
Scriptural references for the conference are below:
1 John 5:4-5 (KJV)
4 For whatsoever is born of God overcometh the world: and this is the victory that overcometh the world, even our faith.
 5 Who is he that overcometh the world, but he that believeth that Jesus is the Son of God?
1 Corinthians 2:4-5 (KJV)
4 And my speech and my preaching was not with enticing words of man's wisdom, but in demonstration of the Spirit and of power:
5 That your faith should not stand in the wisdom of men, but in the power of God.